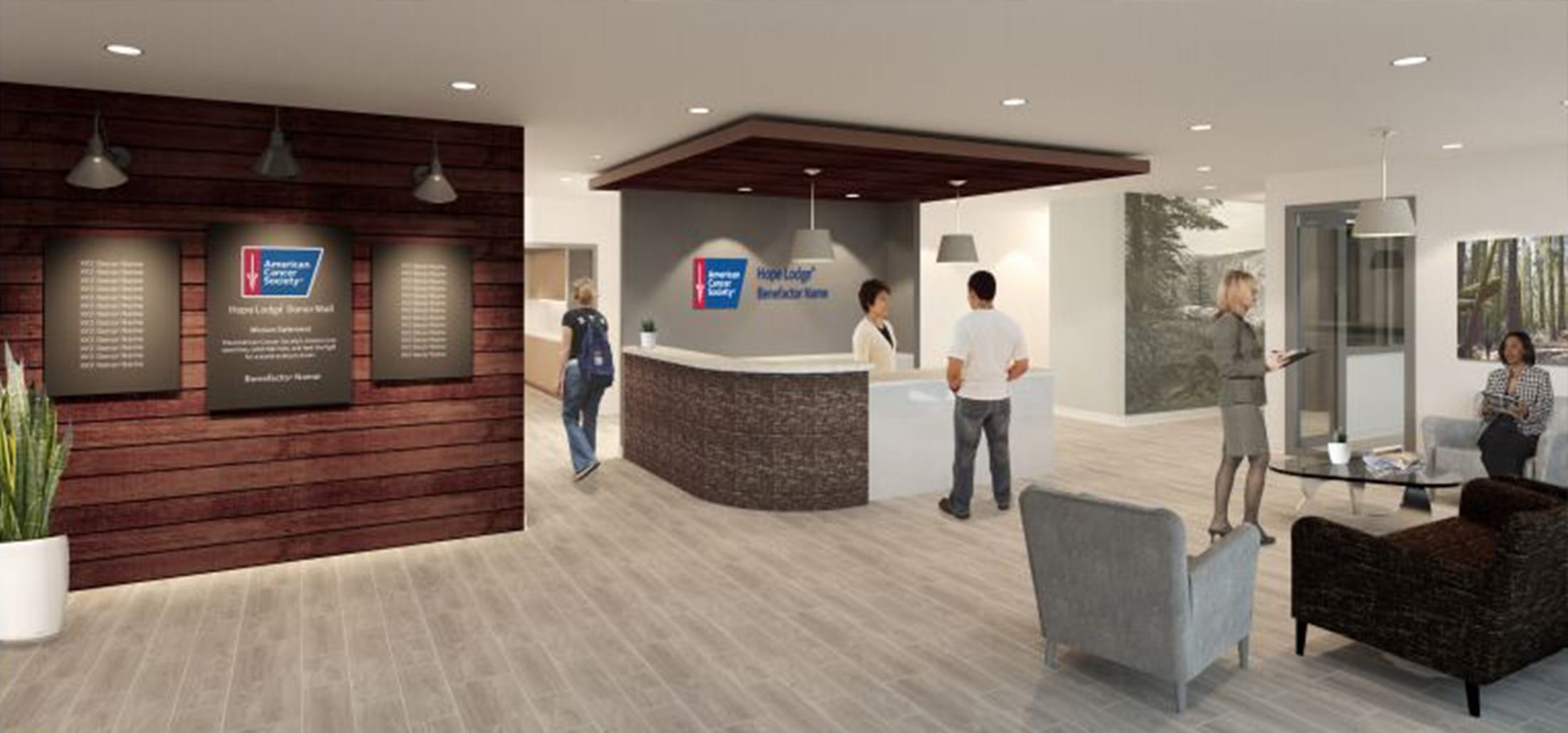 The American Cancer Society is embarking upon a Renovation Campaign to ensure that the Hope Lodge in Baltimore remains a home away from home, a source of comfort and support for our guests.  We will be moving from our current space to a larger facility right across the street which will enable to us to serve 30% more guests while continuing to provide access to the lifesaving care available in the Baltimore Area.
To respond most effectively to the needs of patients whose lives depend on access to effective cancer treatment in Baltimore, the American Cancer Society has committed to relocating our Hope Lodge community to a new facility. This move will allow us to increase our guest rooms from 26 to 34, expanding our capacity by over 30%, and allowing us to offer an additional 2,920 room nights to cancer patients and caregivers annually.
We need your help. Your support will allow us to expand and improve Hope Lodge Baltimore to meet the needs of more patients facing cancer. Your investment in the Hope Lodge program today is an investment in the lives of cancer patients for years to come. 
William F. Regine, MD, FACR, FACRO
Campaign Chair:
Isadore and Fannie Schneider Foxman Chair and Professor of Radiation Oncology; President, University of Maryland Medical Center Staff Organization; Executive Director, Maryland Proton Treatment Center
Alden S. Bradstock III, PE
President / Veteran Design and Construction, Inc
Michel L. Modell
Executive Vice President, MSLP, Inc., Le'Enfant Terrible and Modell Family Ventures
Lt. Col. Julie M. Walker
Campaign Co-Chair:
Adam Kleeman, CPA
Partner / CohnReznick, LLP
Dawne Pappas
Co-Owner / The Original Green Turtle
Jane Shaab
Senior Vice President and Executive Director
UM BioPark
Associate Vice President, Economic Development
University of Maryland, Baltimore
Pamela Bakir
Alumni of MPTC, Sarcoma Survivor, Volunteer
Stuart S. Martin, PhD
University of Maryland School of Medicine / Drs. Angela and Harry Brodie Professor in Translational Cancer Research
Fred Fried
Co-Founder & Principal / Team Services LLC